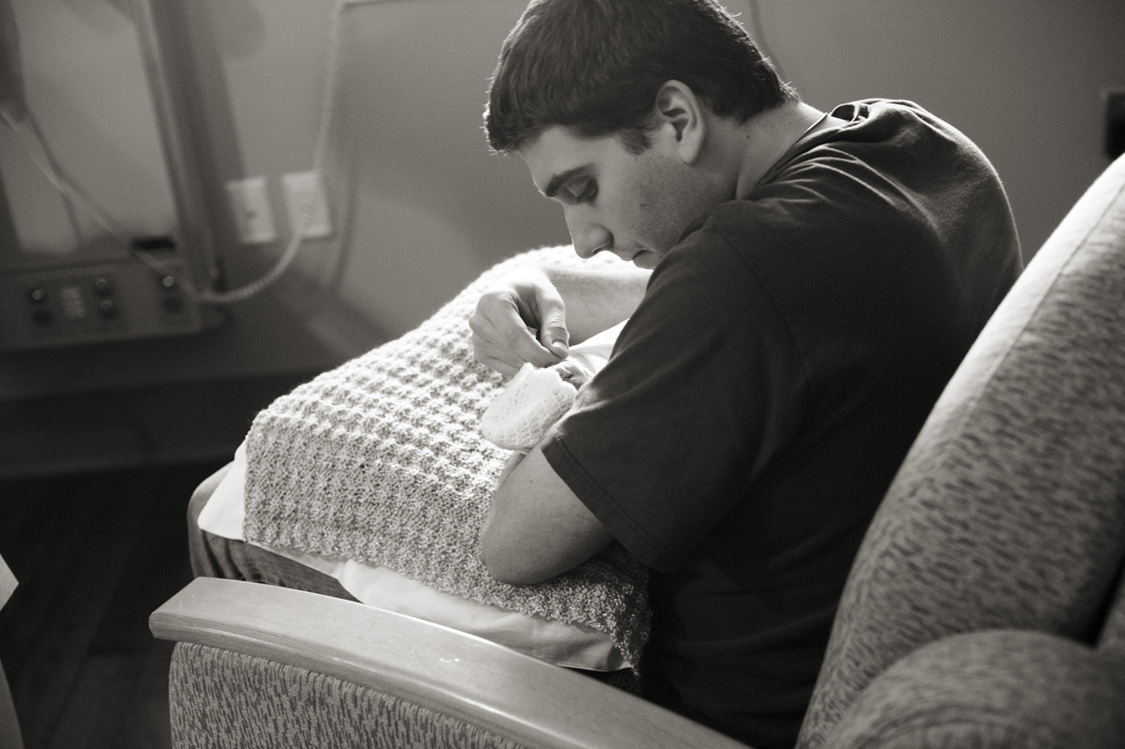 Parents teach their children many things: how to ride a bike, good table manners, kindness. But most parents will attest that they learn quite a bit from their children, even from the time they are in the womb.
One father, Nick Macedonia, reflects on the significant lessons he learned from his daughter, Gianna. She was diagnosed with anencephaly at 20 weeks gestation and lived for only an hour after her birth. His precious daughter, although imperfect in the eyes of the world, taught Nick some of the most significant lessons in his life.
Perhaps most important, Gianna gave me a better understanding of the love of God. In his letter to the Romans, St. Paul tells us, "For I am convinced that neither death, nor life, nor angels, nor principalities, nor present things, nor future things, nor powers, nor height, nor depth, nor any other creature will be able to separate us from the love of God in Christ Jesus Our Lord."

To paraphrase St. Paul in light of my journey: Neither time, nor space, nor sickness, nor health, nor any other disability could separate me from the love I have for my child. What a beautiful gift to learn that my love for Gianna is infinitesimally small compared to God's unconditional love for each and every one of us.
Read more here.